Why Would You Delete Your WeChat Account?
WeChat is a messaging app developed and used primarily in China. WeChat has roughly 1.1 billion registered users, with 570 million people using the app daily to communicate with others. Despite its massive appeal, WeChat has been criticized for its lack of privacy protection. As recently as November 2016, WeChat was mentioned with other big app companies for not having end-to-end encryption. This is particularly concerning for WeChat users because many people use the app to send P2P payments across the globe. This weakness may be alarming to some users, as the sensitive information shared over WeChat is not being protected as it should be. We're sharing how to easily delete your WeChat account to help protect your privacy and keep your information secure.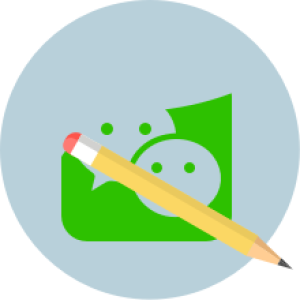 Once deleted, your WeChat account will no longer exist and people cannot search for you on WeChat or access your profile any longer. To delete your WeChat account, follow our easy 5-step guide below.
Log in to WeChat.
Select Me and then select Settings.
Navigate to Account.
Select Delete Account and then tap Next.
Follow WeChat's instructions and enter your password to delete your account.
That's it. Your WeChat account has been permanently deleted.
More Ways to Protect Your Privacy
In addition to deleting your WeChat account, you can take other steps to protect your privacy online. The first step is awareness, and you should be aware of the following:
Information you post to social media is publicly visible, so think before you post.
Even if you manage your privacy settings, there still may be privacy concerns "behind the scenes" in the app.
Understand how your applications interact with other apps, and that data sharing may occur across programs.
If you are an avid social media user, here are some ways to protect your privacy while using social networks:
Use a VPN: A VPN encrypts your Internet connection, to keep your privacy protected when sending messages or personal communications.
Think before you share: Information shared on social media is publicly visible, so remember it is visible to a large amount of people.
Read the privacy policy: Be sure to understand the privacy policy of the social network and adjust your settings accordingly, and be aware of how your data is being collected, used or sold.
Adjust your privacy settings: Set your privacy settings within applications to control how your information is shared and what is kept private.
Source: Tech Grapple