Why Would You Delete Your Snapchat Account?
Snapchat boasts an impressive 300 million monthly users. Especially popular among younger audiences, the social media platform is worth over $20 billion, and its users view upwards of one million ads every day.
Some users are starting to become more and more aware of their privacy being infringed upon while using the popular app. In 2015, Snapchat released their new privacy policy, which essentially told users that their data may be stored indefinitely as well as shared with all Snapchatters, business partners, service providers, sellers and affiliates. Snapchat speaks quite openly about collecting information on users, and sharing that information with their affiliates and other third parties. Think it's about time to delete Snapchat from your phone after reading their privacy policy? We're here to help by laying out the following easy steps to delete your Snapchat account permanently.
Social media platforms are utilized as an ostensibly free, easy-to-use method of staying connected with friends, family and adoring followers. Even if you do not wish to delete Snapchat permanently, there are still a few easy changes you can make to protect yourself online. These can work in conjunction with a decision to delete Snapchat, or as a substitute for giving up Snapping entirely. When posting, choosing to limit personal information which is otherwise publicly visible, omitting any physical location mentions and adjusting privacy settings in many social media accounts will help you protect your privacy and diminish knowledge about you online.
A VPN is another fantastic way to safeguard your activity online. Services like our VyprVPN application provide you with a safe, secure connection each and every time you connect. VyprVPN's worldwide network of servers helps you use the Internet as it was intended to be used: securely and without limitations. Our fast, powerful network encrypts your data and masks your location so you can maintain your privacy while you're online using Snapchats and any other applications, all while sustaining a fast, stable Internet experience. Whether you're browsing from a desktop, laptop or mobile device, we make it simple to install VyprVPN, choose and change server locations, and tailor your settings (including automatic options) to ensure your privacy is always protected from end-to-end. Sign up for a Free Trial today and see how VyprVPN can improve your browsing!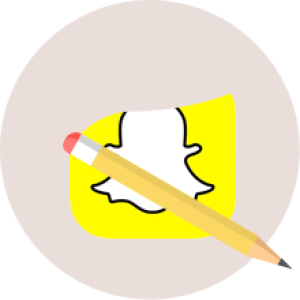 How To Delete Your Snapchat Account Permanently
Once you take these steps to delete Snapchat, your account will no longer exist and people cannot search for you on Snapchat or access your profile any longer. To delete your Snap account, follow our easy 5-step guide below. 
Enter the following link into your web browser: https://support.snapchat.com/delete-account.
Enter your Snapchat user name and password. 

Confirm that you are not a robot. 

Click Submit. 

Click Delete My Account. 

That's it. Your Snapchat account has been permanently deleted.
More Ways to Protect Your Privacy
In addition to deciding to delete Snapchat, you can take other steps to protect your privacy online when using social networks. The first step is awareness, and you should be aware of the following:
Even if you manage your privacy settings, there are still privacy concerns "behind the scenes" as Snapchat may be collecting data on users.
There is often metadata associated with photos you post, which includes revealing details like the location the photo was taken and the time and date.
Understand how your social media applications connect to other apps, and that data sharing may occur across programs.
To protect your privacy while using social networks, you can also do the following:
Think before you share: Information shared on social media is publicly visible, so remember it is visible to a large amount of people.
Read the privacy policy: Be sure to understand the privacy policy of the social network and adjust your settings accordingly, and be aware of how your data is being collected, used or sold.
Adjust your privacy settings: Set your privacy settings within applications to control how your information is shared and what is kept private.
Source: Android Authority