Why Would You Delete Your Google+ Account?
Google+ is a social networking site established and run by Google. While it is not as popular as Facebook or Twitter, Google+ is great when it comes to networking and promoting businesses. However, Google+ is owned by Google, and recently Google has been under fire for their questionable privacy policies. In October 2016, it was reported that Google updated their privacy policy to remove an important consumer privacy protection. The preexisting protection was a ban on personally identifiable data collection. Now that it has been removed, Google users are left exposed to invasive privacy violations. Because Google+ is operated by Google, it is safe to say that users may be worried about the current and future privacy features implemented by Google+ as well.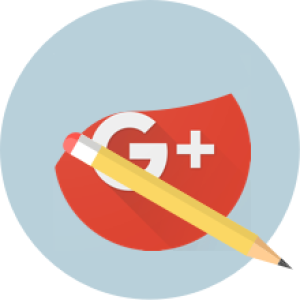 Once deleted, your Google+ account will no longer exist and people cannot search for you on Google+ or access your profile any longer. To permanently delete your Google+ account, simply follow our easy 5-step guide below.
Log in to your Google+ account.
Click the drop-down menu in the top left corner of the page, and select Settings.
Scroll down to Disable Google+ and click Delete your entire Google profile here.
Scroll to the bottom of the page and check the box next to Required.
Click Remove selected services.
That's it. Your Google+ account is permanently deleted.
More Ways to Protect Your Privacy
In addition to deleting your Google+ account, you can take other steps to protect your privacy online when using social networks. The first step is awareness, and you should be aware of the following:
Information you post to social media is publicly visible, so think before you post.
Even if you manage your privacy settings, there are still privacy concerns "behind the scenes" as Google collects data on users. Google may even collect data across logins (for example, they may correlate data from your Gmail address with data from your Google+ account).
Understand how your social media applications connect to other apps, and that data sharing can occur across programs.
To protect your privacy while using social networks, you can also do the following:
Use a VPN: A VPN encrypts your Internet connection, to keep your privacy and security protected when communicating online.
Think before you share: information shared on social media is publicly visible, so remember it is visible to a large amount of people.
Read the privacy policy: Be sure to understand the privacy policy of the social network and adjust your settings accordingly, and be aware of how your data is being collected, used or sold.
Adjust your privacy settings: Set your privacy settings within applications to control how your information is shared and what is kept private.
Sources: Google+ Help