Why Would You Delete Your Facebook Account?
Facebook is a social networking platform that helps connect people across the world through live video, photos, messaging and more. However, Facebook stores every single user's search history, and these search terms are kept in your Facebook account's Activity Log. This includes every search made for a person, business and page. Facebook also sells user data to third-party advertisers and other entities, which enables companies to produce targeted advertisements on the platform and to obtain and store private user data.
Games and quizzes on Facebook may seem like harmless fun, but those applications always come with permissions to access your account at some level. Recently, Facebook came under fire because of user data they shared with UK-based data firm Cambridge Analytica. Over 50 million Facebook users were affected when the firm not only obtained personal information from users who downloaded their Facebook app, but also collected information about their "friends" who never agreed to share anything.
Are you looking for information on how to delete your Facebook account in response to this news? We recognize the benefits of social media as one of the best ways to keep up with friends, family, and your favorite celebrities. If you don't wish to remove yourself altogether from Facebook, there are other ways you can safeguard yourself and your privacy. Adjusting your general privacy settings, which are typically set to share data by default, is one method of limiting what Facebook and associated apps know about you. Avoid that viral quiz taunting you with its challenge, and double-check the permissions your next favorite Facebook game wants access to prior to allowing it free reign over your information.
Services like our VyprVPN application can also provide you with a safe, secure connection to the Internet at all times. VyprVPN's network of servers around the globe helps you use the Internet as it was intended to be used: securely and without limitations. We developed the fast, powerful means to encrypt your data and mask your location so you can maintain your privacy while using Facebook—and everything else online—while sustaining an unrestricted Internet experience. Whether you connect from a desktop, laptop or mobile device, we make it simple to install VyprVPN, choose and change server locations, and tailor your settings (including automatic options) to ensure your privacy is always protected from end-to-end. Sign up for a Free Trial today and see how VyprVPN can improve your experience online!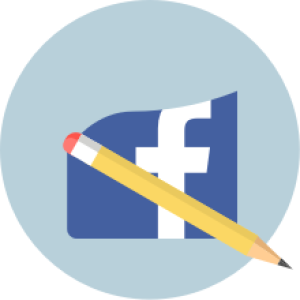 How To Delete Your Facebook Account Permanently
If you are still wondering how to delete your Facebook account, we offer a quick and easy solution. A word of warning, though, once deleted, your Facebook account will no longer exist. People cannot search for you on Facebook or access your profile any longer. To permanently delete your Facebook account, you will either have to search for the deletion page on Facebook's Help Center or simply visit Facebook's Delete My Account page directly. Unfortunately, Facebook makes it rather difficult to delete your Facebook account permanently via your account settings. To learn how to delete your Facebook account, follow our easy 5-step guide below. 
Enter the following page into your search bar or simply click the link:
https://www.facebook.com/help/delete_account.
Click the delete my account button to start the process.
Enter your password and complete Facebook's security check.
Click OK when prompted to acknowledge that you are permanently going to delete your Facebook account. 
Wait 14 days and your Facebook account should be permanently deleted.
That's it. Your Facebook account is permanently deleted.
More Ways to Protect Your Privacy
In addition to deleting your Facebook account, you can take other steps to protect your privacy online when using social networks. The first step is awareness, and you should be aware of the following:
Information you post to social media is publicly visible, so think before you post.
Even if you manage your privacy settings, there are still privacy concerns "behind the scenes" as Facebook collects data on users.
Understand how your social media applications connect to other apps, and that data sharing may occur across programs.
To protect your privacy while using social networks, you can also do the following:
Use a VPN: A VPN encrypts your Internet connection, to keep your privacy and security protected when sending messages or personal communications.
Think before you share: information shared on social media is publicly visible, so remember it is visible to a large amount of people.
Read the privacy policy: Be sure to understand the privacy policy of the social network and adjust your settings accordingly, and be aware of how your data is being collected, used or sold.
Adjust your privacy settings: Set your privacy settings within applications to control how your information is shared and what is kept private.
A VPN is still the best way to give yourself complete privacy and peace of mind. VyprVPN is a trustworthy VPN service that guarantees your information will not be viewed by anyone — not even us! Learn more about the benefits, or click below to get started right away! 
Sources: Wikihow