Setting Up a VPN
If you want to set up a reliable and secure VPN service on your devices, look no further! VyprVPN is the world's leading VPN, and for good reason. With end-to-end encryption and no third-party services or hardware, we uphold exceptional privacy standards. Getting started with VyprVPN is simple! Follow these five easy steps to set up a VPN today:
Sign up with a trusted VPN service. VyprVPN offers a variety of different VPN protocols and doesn't use third-party servers.
Download your VPN and launch the application on your preferred device(s).
Select a server to connect to. VyprVPN lets you choose from over 70 server locations around the world.
Once you connect to a server VyprVPN will assign you one of our 200,000+ IP addresses.
Use the Internet with confidence knowing that your privacy is protected!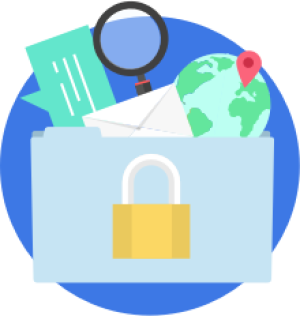 How Does a VPN Improve Your Internet Experience?
Virtual private networks, or VPNs, work by encrypting your Internet connection so your data and communications stay private when you surf the web. A VPN is essential for anyone who uses the Internet, because it provides an added layer of security and protects your Internet freedom. People across the globe rely on VPNs to protect them against government censorship, surveillance and snoops. VPNs are useful for travelers, families, business people and literally anyone who wants to access the Internet. VyprVPN offers 700+ servers to choose from, located in over 70 global locations. Using a VPN allows you to connect to a server in a completely different country with one click, instantly changing your IP address and masking your real location. VPN technology improves the quality of your overall Internet experience by creating a faster, more reliable and more secure Internet connection.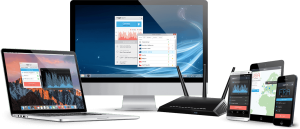 Apps for All Your Devices
VyprVPN includes apps for Windows, Mac, Android, iOS, and Router, so all of your devices stay secure and protected when you browse the web. With apps for all of your devices, you can enjoy a seamless Internet experience from anywhere in the world. Once your VPN is set up, you can configure your protocol, select a server location and enjoy features like connection per app. To learn how to easily enable some of our popular apps, view our support pages:
To learn how to navigate the VyprVPN apps after setup, view our support pages: