How To Protect Your Privacy on Public Wi-Fi
Unsecured, public Wi-Fi poses great threats to your online privacy and security. An excellent way to protect your privacy when using these networks is to use a VPN, or virtual private network. A VPN encrypts your Internet connection to keep your information safe when using public and unsecured Wi-Fi networks. To protect your privacy on public Wi-Fi, follow these 5 steps:
Sign up for a VPN service. VyprVPN offers apps for all devices, so you can stay protected at all times.
Follow the instructions for downloading your VPN on all your favorites devices.
Log in and connect to VyprVPN.
Enable VyprVPN's Connect on Untrusted Wi-Fi feature, so VyprVPN connects every time you're on an untrusted or unknown network.
Connect to public Wi-Fi networks in any location without worrying, knowing your privacy is protected at all times with VyprVPN.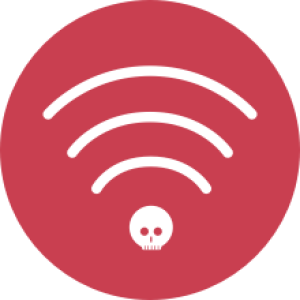 What Are Unsecured Public Wi-Fi Networks?
An unsecured Wi-Fi network is any Wi-Fi network that does not require you to enter a password or login credentials to use it. Unsecured Wi-Fi networks are often found in public places such as coffee shops, airports or shopping malls. These networks may be owned by a business and offered to customers free of charge. There are a large number of unsecured Wi-Fi hotspots located in public areas around the world. Home Wi-Fi networks can also be unsecured, if the owner chooses to leave the network open.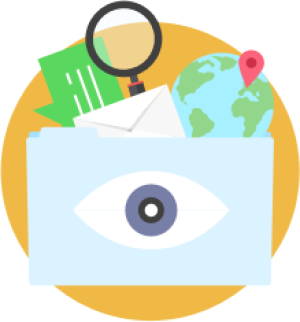 What Information is at Risk on Unsecured Wi-Fi Hotspots?
When using an unsecured public Wi-Fi network, a great deal of personal information may be at risk. This includes information like your IP address; your location; the websites you visit; your personal communications, such as emails and chats; files and documents you send; and your passwords and other sensitive information. With all this information vulnerable to snoops, or to network providers collecting your data to sell to advertisers, it's essential to use a VPN like VyprVPN every time you connect on public Wi-Fi hotspots. A VPN will keep your valuable information safe and secure, reducing your risk on Wi-Fi networks.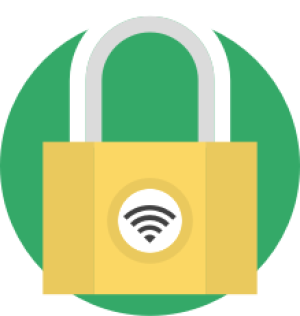 Using a VPN to Protect Your Connection on Free Wi-Fi
A VPN is a great tool to use online, as it encrypts your Internet connection to offer a layer of privacy and security. This is especially important when using unsecured Wi-Fi connections found in public locations - from a local coffee shop to an airport you're traveling to on the other side of the world. A VPN will ensure your public Wi-Fi security, and protect your activity conducted on these networks. It's essential to protect your privacy with a VPN, because frequently Wi-Fi networks that are free and public are also insecure. With a VPN no one can see what you're doing online, so your personal information, data and communicaitons are always safe. VyprVPNhas apps for all devices and platforms, so you can protect your connection from any location.