Many people enjoy the internet because of the way in which it helps them connect with services and information from across the globe, regardless of their own location. Just as we all have concrete addresses in the "real" world, we also have our own addresses that leave digital footprints in the online world when we connect to the internet through wi-fi, a computer, phone or router. These addresses are called IP addresses, and they are easy to change. Keep reading to learn why you might want to change your IP address, as well as find out the best advice for how to change your IP address.
What is an IP Address and How Do You Change It?
IP stands for Internet Protocol. An IP address is a unique string of numbers used to identify an individual computer. Your IP address can pose risks to your privacy, unless you decide to change it. Many people change their IP address to avoid their personal privacy being breached. The easiest way to change your IP is by using a VPN. Here are 5 simple steps for how to change an IP address:
Sign up with a trusted VPN service. VyprVPN offers a variety of different VPN protocols and doesn't use third-party servers.
Download your VPN and launch the application on your preferred device(s).
Select a server to connect to. VyprVPN lets you choose from over 70 server locations around the world.
Once you connect to a server, VyprVPN will assign you one of our 300,000+ IP addresses.
Use the Internet with confidence knowing that your true IP address is hidden and your privacy is protected!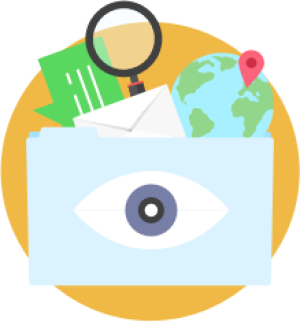 Why is it Important to Change My IP?
Now you know how to change your IP address, you may be wondering why you would want to. There are several reasons! Your IP address identifies your computer using the Internet Protocol to communicate. This means your IP address is visible to third-party websites trying to view your location, and your ISP is able to see the websites you visit. Changing your IP address by connecting to another server will help mask your identity online. You won't be able to get rid of your IP address altogether, because we need IP addresses to identify and communicate with others on a computer network. However, we don't need to share our true IP address with everyone. When you change your IP, you protect your internet identity and ensure a free and open internet experience for yourself. That's why downloading a VPN is so important. Without one, your privacy and online identity are at risk.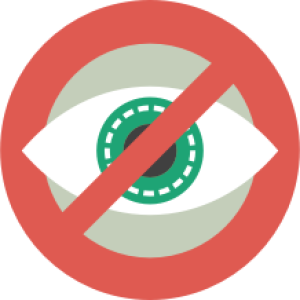 How Can a VPN Change My IP Address?
A VPN encrypts your internet connection to keep your communications, data, location and other information private while online. By changing your IP address, you can appear to be browsing from the location of your choosing rather than revealing your true location. A VPN service will exchange your personal IP address with a remote VPN server's IP address, creating a level of privacy that you could not otherwise achieve while on a public server. When using VPN (virtual private network) technology, all network traffic, from voice to text to video, goes through a secure passageway between the client's computer and the VPN server. Millions of people use VPNs, like VyprVPN, to change their IP address online and protect their privacy. This means your ISP will only see the VyprVPN location and IP address (we offer over 300,000), allowing your personal IP address to remain private.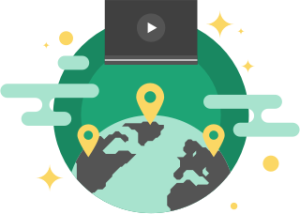 How Does Changing My IP Improve My Overall Internet Experience?
A VPN configuration will not only change your IP address, it will also improve your overall internet experience. Using a VPN service can improve your speed by helping you defeat throttling and avoid network congestion. Using a VPN can also help you bypass restrictive networks and censorship when you travel abroad, as well as defeat data retention and save money on travel and shopping. When you use a VPN to change your IP address, you can avoid any restrictions or special conditions that are determined by your IP address. Now that you know how to change your IP address with a VPN and understand the e benefits that come with it, consider downloading VyprVPN, the most trusted VPN service. Learn more about how VyprVPN offers exceptional security here, or click the link below to get started with your VPN today.